Bathroom Renovations
On A Budget
Bathroom Renovations don't need to be expensive.
That's why we have brought exclusive packages for big and small bathrooms and kitchens.
We will call you shortly with some exciting offers!
Bathroom Renovation Packages
If you are still not sure about the bathroom renovation and remodeling costs in Australia, use our calculator to find an estimated cost. Our FREE bathroom renovation cost calculator would help you get an estimate about the finances, materials and items involved. You can always call us to get an accurate cost.
Did you like the prices?
Lets Talk about it over a cup of coffee. Its on us!
Request a quote and we will call you right away
Just enter your details and we will get in touch with you shortly
Small Bathroom Renovations
Made easy.
Leave the magic to us. You just have to simply select your package and leave the rest to us. We will  transform your space with new bathroom cost at a minimum.
Ready for some min-blowing offers? Leave out the details and we will call you.
Custom Bathroom Renovations.
Low Cost Makeovers.
We offer the best bathroom supplies products while keeping the average bathroom renovation cost at a minimum. All of our packages offer the basic products such as Basins, Showers, Taps, Vanities, Baths, etc.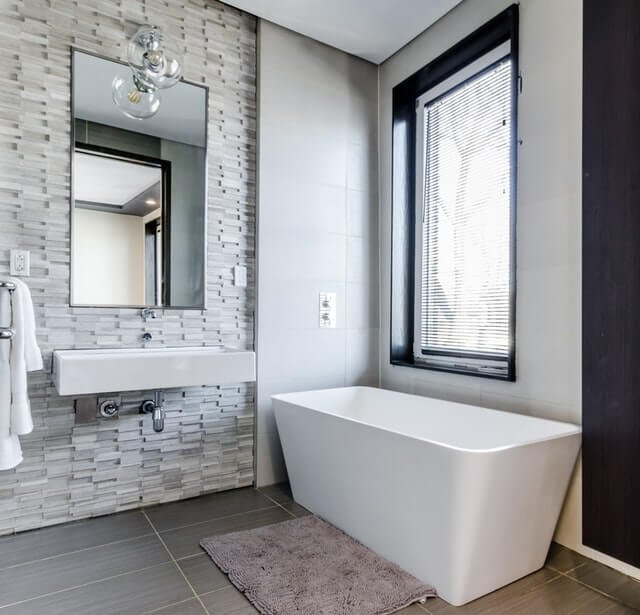 Bathroom Upgrades
Update your style.
Not ready for complete renovation? Just upgrade your bathroom and give it a new touch.
Bathroom Renovation Service Australia
Bathroom renovation costs shouldn't put a dent in your pocket. Most of the packages that are offered follow the same pattern. That's why we have devised the best packages so that the average bathroom renovation cost can be kept at a minimum. These packages include everything so that you don't have to hire or buy anything else. Transform your bathrooms with unique bathroom makeovers that leave you in awe. With new products added daily, you would have plenty of options to choose from.
UDBK is considered among the best bathroom remodelling companies in Central Coast and Sydney, New South Wales, Australia. With years of experience and an extra detail to attention, we have been able to make bathroom renovations on a budget. There are no hidden costs or extra charges. Everything is on us.
We have some simple packages devised for you ranging from low to high, but if you want custom bathroom renovations, we would love to help as well. You can create an entire new bathroom, or you can simply do a bathroom upgrade. It is entirely up to you. We just promise that we will deliver the best to you. After all, we have the best team including tilers, plumber, electricians etc. who would help you build your dream bathroom.