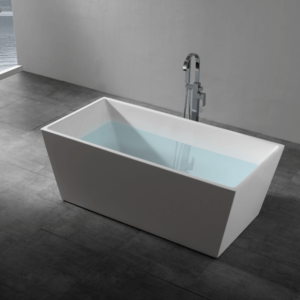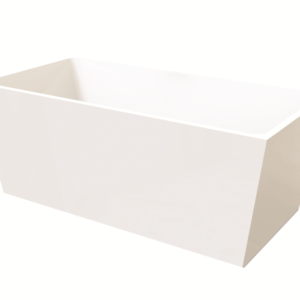 Deep, double ended luxury freestanding bath in a compact format. LESINA series is rectangular styling and is a must-have essential for the minimalist bathroom set-up. Practical design and aesthetic, this freestanding bath?s clean lines and glossy white finish make it a stunning bathroom piece.
Buy Bath Online
Explore a huge variety of bathtubs. Each product is available in different color, size capacity. You can choose according to your preference; whether it be freestanding corner bath, claw foot bathtub or a portable bathtub.
Big and Small Bathtubs for Sale
We have bathtubs for all kinds of bathroom. You can choose your own style from a variety of small and large bathtubs. You can choose from a huge variety in different sizes. We have the best selling bath-tubs with us already, but even if you even want a roman bath, we can surely arrange it for you.
Buy freestanding bath with Ease
We have freestanding and clawfoot bathtub for sale. Simply select your desired product and we will ship it ASAP. In such a short notice of period Urban Designs Bathroom and Kitchen become one of the top wholesaler and retailer for bathtubs in Sydney, Newcastle, Central Coast and Wollongong, New South Wales, Australia.
Stay tuned for bathroom bath online discounts and sales.